Discover Kenya's Wilderness: Why Buy More Adventures is Your Ideal Choice for Lodge Safaris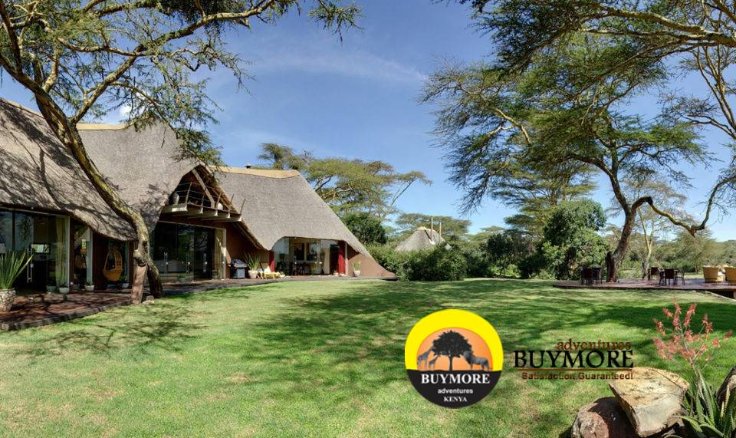 When it comes to experiencing the untamed beauty of Kenya's wilderness through lodge safaris one name shines brightly: Buy More Adventures. With a commitment to excellence, eco-friendly practices, and unmatched expertise, Buy More Adventures stands as the premier choice for travellers seeking memorable and responsible Kenya lodge safaris. Here is why we are your ideal partner for an unforgettable adventure.
Local Expertise and Passion
We are a Kenyan-owned and operated safari company, which means we have an intimate understanding of Kenya's diverse ecosystems, cultures, and wildlife. This local knowledge is the foundation of our exceptional budget Kenya safari. Our passionate team of experts is dedicated to showcasing the beauty of their homeland and ensuring you have an authentic and insightful journey.
Sustainable and Responsible Tourism
Kenya's natural treasures are worth preserving, and we take our role in sustainable tourism seriously. We are committed to eco-friendly practices, from carefully selecting lodges and camps with minimal environmental impact to supporting local communities. By choosing Buy More Adventures, you are contributing to the conservation and development of Kenya's natural and cultural heritage during the Kenya budget safari.
Customized Lodge Safaris
No two travellers are the same, and we understand this. We offer personalized lodge safari packages tailored to your interests, budget, and schedule. Whether you dream of witnessing the Great Migration in the Maasai Mara, exploring the vast landscapes of Amboseli National Park, or discovering the hidden gems of Samburu, we design an itinerary that meets your unique desires.
Comfortable and Luxurious Accommodations
While exploring the wilds of Kenya, you do not have to sacrifice comfort. We collaborate with some of the finest lodges and camps in the country, offering comfortable and luxurious accommodations that blend seamlessly with the surrounding environment. Wake up to the calls of exotic birds, savour delectable cuisine, and relax in well-appointed rooms after a day of exciting game drives.
Experienced Safari Guides
The success of any safari often hinges on the expertise of the guides, and we take great pride in our team of professional safari guides. With years of experience and a deep understanding of Kenyan wildlife, culture, and history, our guides enhance your safari with their knowledge and enthusiasm, ensuring you do not miss a single moment of wonder.
Unparalleled Wildlife Encounters
Kenya's wildlife is legendary, and we ensure you get up close and personal with the country's iconic creatures. Witness the Big Five – lions, elephants, buffalo, leopards, and rhinos – along with a myriad of other species in their natural habitats. The thrill of encountering these magnificent animals in the wild is an experience you will treasure forever.
Exceptional Customer Service
We place customer satisfaction at the heart of our operations. From the moment you inquire about a safari to your safe return home, our dedicated team is committed to ensuring your journey is smooth, enjoyable, and memorable. We handle all the logistics, leaving you free to savour every moment of your adventure.
In conclusion, if you are looking for the ultimate lodge safari experience in Kenya, look no further than Buy More Adventures. With our local expertise, commitment to sustainability, customized itineraries, luxurious accommodations, experienced guides, and exceptional customer service, we offer a safari adventure that is the best. Explore Kenya's wilderness with us, and embark on a journey of a lifetime while contributing to the preservation of this beautiful land.