Cultural Tours and Safaris in Kenya
Published Date : 16/02/19 , published by : admin
Kenya has 42 different native tribes and each has their own beliefs, traditions and practices. Most of the cultural tour involve visiting authentic remote villages, cities and townships. The cultures can be reflected in the clothing, daily life, food types, art and also architecture.
Cultural tours help to raise awareness about the challenges that these tribes face, the imporatant role that they play in society and also the fees charged upon entry help to improve their daily lives. These funds are dedicated to the local community for education, health care and special projects such as building of schools, medical centers or recreation centers.
During your visit to these cultural centers, you also witness how to prepare traditional meals, enjoy a traditional dance from the local people or get a chance to interact with children and people of the village.
The two most commonly experienced cultural tribes in Kenya are the Samburu and Masai people. This is because they have kept their traditions intact with no western interference or influence.
Sample itineraries
1HR Visit to a Local Masai Village in Masai Mara
The Masai village visit is a main highlight of a typical Masai Mara Safari and can be included in your Masai Mara tour itinerary. The Masai welcome visitors to their villages to view up close their culture and lifestyle.
The first thing you will notice as you approach the village is the many colors of their garments which they wear, as well as their brightly colored jewelry worn by women and men. You will see many of these attire for sale and you can help support the village with a purchase.
You may also get to experience the villagers singing and dancing and you are invited to join in. The warriors form a circle with one person entering the center. The dancer will jump higher and higher to the rythms of the singers.
You will also visit the Boma, which is a small structure made of thatched roof and which is constructed by women of the village. The family cooks, eats and sleeps in this structure; sharing space with even livestock. The men only contribute by building the fencing of the Boma to keep lions and predators away from livestock.
For a cultural visit to a Masai village the charges are paid to the village chief and the driver / guide makes all the arrangements. Charges are $20 per person.
4 Days Kenya Big Five and Cultural Tour
(Masai Mara & Maji Moto Eco Camp)
Safari highlights:
- Group joining safari starting and ending in Nairobi
- Annual wildebeest migration
- The big five in Masai Mara (lion, leopard, elephant, rhino, buffalo)
- Masai tribesmen and culture with overnight at a Masai village
- Accommodation in budget camps
- Transport in shared safari minibus
Day 01: Nairobi / Masai Mara
You are met at your preferred location in the city and after a short briefing and introduction you depart with the rest of the group members to Masai Mara. You will drive through the scenic Great Rift Valley and view point and proceed to Narok Town where you will have lunch before proceeding to Masai Mara. On arrival you will enter the park for a rewarding evening game drive. Masai Mara is a recommended all year destination for wildlife viewing. After the game drive, you are transferred to your camp for check in and rest.
Overnight: Rhino Tourist Camp or a similar camp
Meals: Lunch, dinner 
Day 02: Masai Mara (Full Day)
After breakfast, spend the day with uninterrupted and unlimited game drives exploring the marvelous and extensive Mara Reserve looking for animals and taking photographs. The driver will drive you at a leisurely pace as you stop often to enable you watch animals, take pictures and enjoy bird watching. You will carry packed picnic lunch boxes so as to maximize your time in the park enjoying game drives. You will also see the large Nile crocodile at Mara River and also large pods of hippo at the hippo pool during your picnic lunch. If lucky, you may also witness a hunt close to the river or in the extensive plains. In the evening, you will transfer back to accommodation for dinner and rest.
Overnight: Rhino Tourist Camp or a similar camp
Meals: Breakfast, picnic lunch, dinner 
Day 03: Masai Mara / Cultural Experience in Masai Loita Hills
After early breakfast, you will check out of lodge with picnic lunch for a final morning game drive to see the park when most active. After the game drives, you will drive to a Masai village where you will experience Masai culture and tradition fully as you spend the night. The camp is operated by local Masai people and your overnight stay will immerse you into the intense natural beauty of the Loita Hills and ancient culture and knowledge of the Masai community. Arrive at the camp for lunch then spend the afternoon on a guided nature walk which acts as an orientation of the camp. During the walk you are guided by a Masai warrior who tells you stories about the culture and various practices. Afterwards, you return to camp for campfire overnight and dinner, giving you an opportunity to sample some Masai cuisine.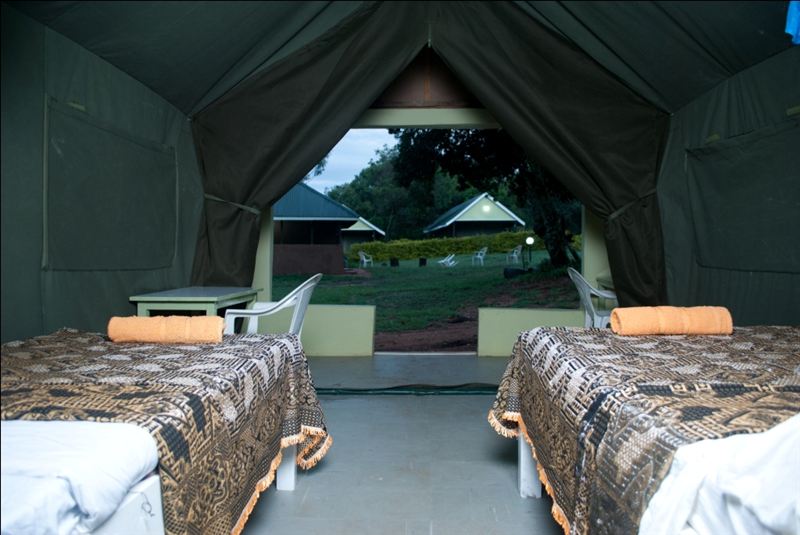 Overnight: Maji Moto Camp
Meals: Breakfast, lunch, dinner
Day 04: Return to Nairobi
After breakfast, you will engage in an exciting Masai warrior training course, measuring skills, stick fighting, spear throwing and archery, specially organized by a Masai warrior. Also, if interested, you can also visit the nearby hot spring which is near the village and you can dip in the spring to refresh yourself and soak away the day's exertions. There is also a nearby school which you can visit (if school is in session), and see how the Masai children are taught. After this, you will have lunch then check out of the camp and board your vehicle and drive back to Nairobi arriving in the evening. On arrival, you are transferred to Jomo Kenyatta Airport to connect with your flight.
------------------------- End of service ------------------------------
| | | | | | | |
| --- | --- | --- | --- | --- | --- | --- |
| 1pax | 1pax | 1pax | 1pax | 1pax | 1pax | 1pax |
| $650 | $500 | $460 | $440 | $425 | $410 | $400 |
What is included?
- Transport in a shared safari minibus with hatch roof
- Transit lunches / picnic lunches during the safari
- Full board accommodation throughout your safari in camps
- Park fees for entry into various parks
- Overnight in a Masai village inclusive of all activities mentioned in itinerary (guided nature walk, cultural experience, school and hot spring visit)
- Services of experienced English speaking tour driver / guide
- Government taxes
What is NOT included?
- Tips to driver
- Extra activities / optional activities not included in program e.g. balloon safari ($450), night game viewing ($20), e.t.c.
- Visa
- Laundry, phone calls, email, e.t.c.
- International or local air fares