Top 4 Things to do on a Guided Nairobi City Tour
Published Date : 29/12/16 , published by : admin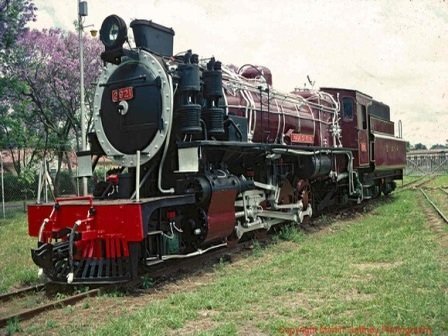 Kenya's booming capital city- Nairobi is Africa's cultural hub having good transportation facilities such as city's airports, train stations, roads and bus stations. Nairobi is one of the most dynamic cities on the African continent that every tourist should explore to discover its hidden gems.
Here is the list of some top things to do on a guided tour in a wonderful Nairobi city:
1. Explore the Nairobi National Park:
Before flocking to Kenya's Maasai Mara in hope of spotting the Big 5 and an exhilarating Great Wildebeest Migration, please visit the Nairobi National Park. This park is located only 7 km from the city center, which is found to be crowded with the locals and visitors. The Nairobi National Park boasts of the world's biggest black rhino population.
2. Visit the David Sheldrick Wildlife Trust:
This world famous wildlife trust is located outside the Nairobi National Park. This wildlife trust has carefully developed a program, which introduces baby elephants and rhinos back into the wild. Visitors are allowed to enter the David Sheldrick Wildlife Trust to see the ivory orphans taking mudbath or being bottle fed. This will give you a heart warming view.
3. Discover the Top Rated Karen Blixen Museum:
The Karen Blixen Museum is made famous by the Oscar-winning "Out of Africa". This museum belongs to an eye-opening story of the colonial era in Kenya. The Karen Blixen Museum is the house where the highly acclaimed Danish author (named Karen Blixen) lived and wrote her famed memoirs in Kenya between 1917- 1931. Here you will get an opportunity to enjoy the splendid view of the surrounding hills and fauna as well as can also discover the preserved belongings of the legendary author.
4. Enjoy the Tour of Brown's Cheese Factory:
Your visit to this cheese factory will help you to discover the Brown' award winning cheese like the Halloumi and Valencay. The cheese products of the Brown's Cheese Factory are produced from the finest local and organic milk. The Brown's cheese Factory is conveniently located just a half hour from Nairobi. You can consider a tour of the factory coupled with a sumptuous offering of specialty cheeses, a variety of home-made breads and salads for lunch. This place will prove to be a delight to visit for every cheese lover.
You can book a customized guided Nairobi city tour or excursion package from BuyMore Adventures to have the utmost fun and enjoyment. As a reliable Kenya Safari Company, we will arrange for you a well planned Nairobi with the best itinerary (tailored by keeping in mind your budget and requirement).
To know more about an exciting Nairobi city tour, please browse through this url: https://www.buymoreadventures.com/nairobi-city-tours-excursions or contact us today at +254-20-2325654!
Stay social with us on: Facebook, Twitter