Why You Should Choose a Safari Vacation In Kenya?
Published Date : 07/01/16 , published by : admin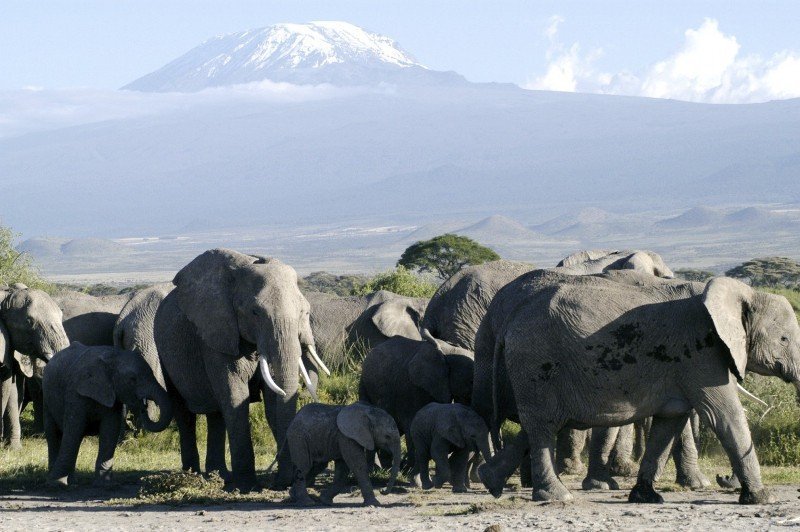 Tanzania is one of the most beautiful and unique safari destinations in the world, that offers plenty to see and do in terms of wildlife, game spotting opportunities as well as the magnificent and spectacular landscape.Tanzania wildlife safaris are ranked among top safari choices for both the first timers as well as experienced safari goers!
Wildebeest migration, this is what Tanzania is famed for! This largest spectacular mass migration of land animals on the planet attracts travelers from around the world. The Serengeti ecosystem entirely depends upon the migration with felines, hyena, giraffe, gazelle, and the crocodiles lay waiting for each river crossing. You can find grazing Zebra on its rim, plenty of lion, flamingos and endangered black rhinoceros within the wildlife Eden of Tanzania i.e. Ngorongoro Crater. Also, enormous elephant herds can be witnessed in Tarangire.
Wait! That's not the end! There is more to experience! Selous, a remote area in Tanzania is home to 3000 lion, cheetah, hippo, black rhino and a plenty of wild African dogs which are also sighted in Ruaha National Park. The enormous Ruaha National Park also sustains buffalo, sable and roan antelope, elephants and rich bird life. Again, you will be finding chimpanzees and colobus monkeys in the rainforests of Mahale and Gombe in western region of Tanzania. All this and more can be explored and experienced with our wildlife safaris.
At Buy More Adventures we offer various exclusive Tanzania wildlife safari packages that include 4 days budget group joining safari, 5 days Tanzania budget camping and lodge safari, 7 days budget safari, 8 days Tanzania wildlife camping and lodge safaris, 12 days northern Tanzania budget wildlife safari, 14 days best of Kenya Tanzania Zanzibar wildlife tour, and 20 days Kenya Tanzania budget group joining safari thatensure you to have a safari experience you never had before!With ourTanzania wildlife safaris, you will be enjoying the adventure packed daily game drives along with getting the views of the greatest concentrations of the migratory animals on the planet.
So if you want to book Tanzania wildlife safari packages with us then get in touch with us today at +254-20-2325654 or email us at info@buymoreadventures.com