Top Things to Know about Kenya Lodge Safari with Sopa Lodges
Published Date : 11/09/17 , published by : admin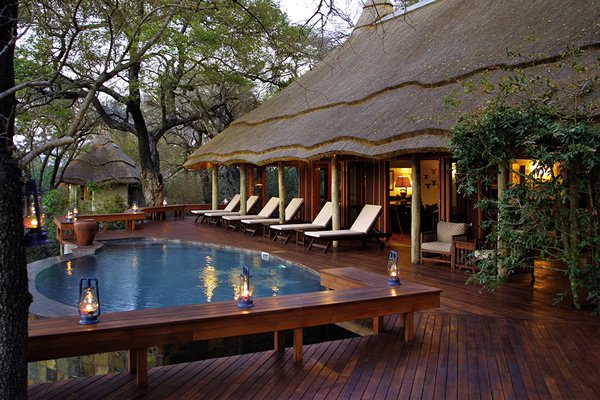 Kenya is the home of some of the most famous reserves on the continent. With an abundance of stunningly diverse wildlife, scenic views, wilderness and a wide variety of national parks and reserves, Kenya is known as one of the best safari destinations in East-Africa region. People from all around the world visit Kenya to experience wonderful things. Explore the wilderness with a luxury Kenya lodge safari will prove to be worth as this would take care of your comfort and wish.
On a guided and well-planned lodge safari in Kenya, you will get a chance to enjoy a comfortable stay in one of the best safari home- Sopa Lodges. The Sopa Lodge is known for its magnificent standards, unrivaled space and thirty years of experience in the hospitality industry and present in Amboseli, Lake Naivasha, Lake Nakuru, Masai Mara, Samburu which are considered to be the major center to touring destinations.
Let us discuss the Sopa Resort and Lodge that are found in different national parks and wildlife reserves in Kenya!
1. Lake Naivasha Sopa Resort:
This beautiful resort is set in one hundred and fifty acres of grassland (studded with Acacia bushes and trees). The Lake Naivasha Sopa Resort is a home to giraffe, waterbuck, Vervet and Colobus monkeys as well as also a night stop for the hippos. This resort is built with radically innovative and artistic design that has two swimming pools, pool complex with its bar, health spa, snack kitchen, pizzeria, two conference halls, four meeting areas and tennis court.
Activities:
Bird watching
Fishing
Horse riding
Outdoor dining
Nature walks
Board games
2. Lake Nakuru Sopa Lodge:
This Sopa Lodge is located on a range of hills, which offers spectacular views over Africa's vastness. The Lake Nakuru Sopa lodge is a paradise for birdwatchers and wildlife lovers. Conveniently and safely located in the Lake Nakuru National Park, this sopa lodge offers a wide variety of facilities like laundry, swimming pool, babysitting, bars, wheelchair accessible rooms and more.
Activities:
Nature walks
Board games
3. Samburu Sopa Lodge:
This Lodge is located inside the Samburu National Reserve and is built atop high ground, which offers panoramic views. The Samburu Sopa lodge reflects the architectural heritage and has 15 cottages each with two bedrooms. Here you will enjoy some exclusive facilities like mosquito nets, Wi-Fi in the lounge, children's pool, laundry, swimming pool, special diets and more.
Activities:
Flying safaris
Baby sitting
Nature walks
Outdoor dining
Bird watching
4. Masai Mara Sopa Lodge:
This Sopa lodge is located high on the slopes of the Oloolaimutia Hills and is one of the first safari lodges to be built in the Masai Mara Game Reserve. All the building of the Masai Mara Sopa lodge is traditionally designed like African round houses with conical roofs. At this lodge, you will enjoy some facilities like swimming pool, turndown service, telephone at reception honeymoon suits, laundry, special diets, children's menu and more.
Activities:
Baby sitting
Balloon safaris
Flying safaris
Bird watching
Nature walks
If you want to book a well planned Kenya lodge safari, then rely on BuyMore Adventures. We provide a well-planned itinerary and reliable guidance to make your lodge safari in Kenya enjoyable. As a licensed Kenya safari company, we are committed to delivering the highest standard of service, hospitality, and professionalism to our promised services.
To know more about our lodge safari package and itinerary details, please browse through this url: https://www.buymoreadventures.com/kenya-safaris/9-days-best-of-kenya-lodge-safari!