Explore Masai Mara During The Off Season To Avoid Large Crowd
Published Date : 16/03/18 , published by : admin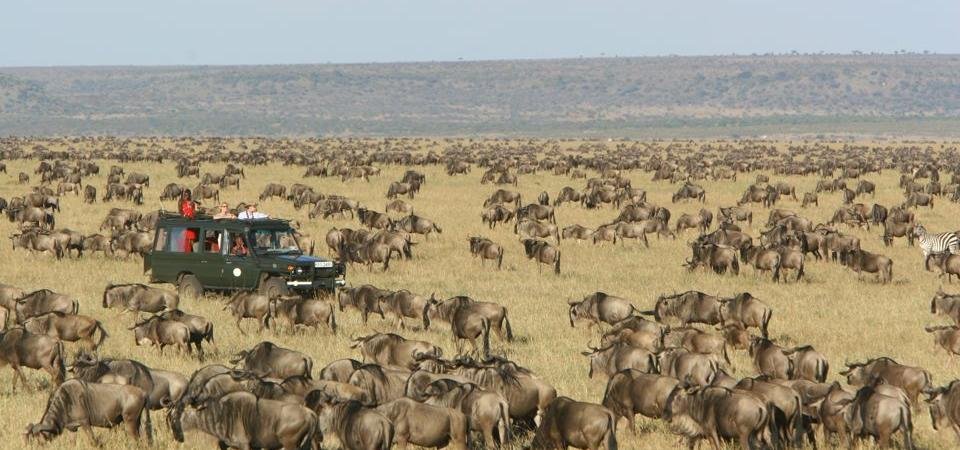 The Masai Mara Game Reserve is the most visited park in Kenya because of its large game concentration. This is also the only park you are guaranteed to see the big five (lion, rhino, elephant, leopard,and the buffalo).
However, the famous Masai Mara national reserve often draws criticism for the huge number of travelers & busy sightings in comparison to other African wildlife national parks. While there's a genuine reason for this opinion, with the appropriate advice & timing, a Masai Mara migration safari can be an enjoyable experience with not many people to deal with. If you are not sure when to explore Masai Mara to avoid the throngs of thecrowd, here are a few pieces of advice that you may want to follow.
Offseason traveling is your best bet:
For 8 months of the year (all except July, Aug, Sept,and Oct) the Mara is considerably devoid of tourists. The Mara isn't only about the famous migration of wildlife – April, May,and June are some of the other favorite months of the year to see the fantastic residential big cats particularly Cheetah and Lion. The best thing about off-season traveling is you can take advantage of lower rates & special deals on hotels, lodges, restaurants,and other travel essentials.
Go private:
The private concessions enclosing the Mara (the Mara Conservation Area) provide limited vehicles per sighting, game walks, night game drives and the ability to track wild animals off-road. If you want to get into the National Reserve, the Rangers know the ebb & flow of traffic and how to avoid it.
The Migration:
If you want to witness the Great Migration while avoiding the crowd, then you better check out the northern part of the Serengeti (detached from the Masai by the Mara River) as this offers the same quality of sighting without the interference of large crowds.
Private vs. scheduled safaris:
If your budget permits, we always like to suggest a private Masai Mara safari trip. This offers you complete flexibility to enjoy your safari on your own schedule & avoid more than 150 vehicles that can be passing through the national reserve during the peak season.
Call BuyMore Adventures to book our 3-days Masai Mara group joining safari that starts and ends in Nairobi. Each tourist with us is guaranteed to have the best safari experience as we can customize your Masai Mara trip according to your budget and time. Call us on +254-20-2325654 for more in-depth knowledge about our Masai Mara Group Joining Safaris.