Discover Kenya with an exclusive and informative guidance while on the budget Tours
Published Date : 22/06/18 , published by : admin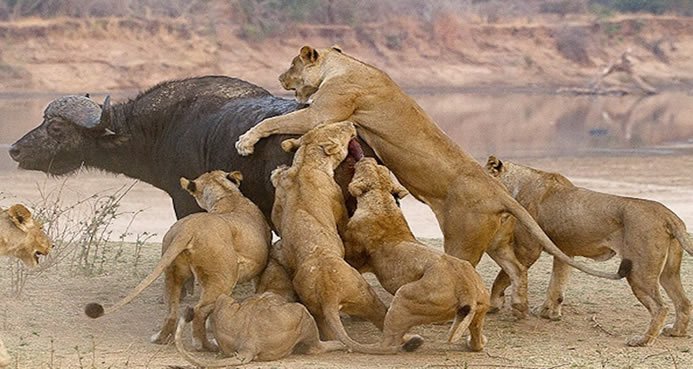 Kenya is an East African country renowned for one of Africa's most popular safari destinations and it offer spectacular game reserves with an abundance of wildlife. It exemplifies with its rich wildlife in the land of incredible ecological and cultural diversity. Our Kenya Budget Tours is the best resource designed for travelers along with our top travel guides that have the firsthand experience of life in the bush and untouched landscapes filled with spectacular game drive. Kenya budget tour is pure Kenya safari for budget travelers who want to experience Kenya at an affordable price.
The incredibly beautiful coastline, picture-perfect tropical islands, the great wildebeest migration and spotting the African Big 5 are some of the finest things one can discover in a budget tours to Kenya. Our budget tours to Kenya focused on the more exclusive, high-end safari adventurous for travelers for a truly African encounter. Mentioned below is little good information's that will make your Kenya Budget Tours truly thriving.
1. There are over 40 National parks and wildlife reserves set aside for the conservation of wildlife and natural habitats. The Best of Kenya on a budget tour offers an in-depth look at the diverse variety of flora and fauna, making it one of the most popular scheduled safaris in Kenya. The coast of Kenya is ideal for beach holidays in the boasting islands, sandy beaches, and coral reefs while the interior holds desert areas, incredible lakes, world-class wildlife and bird life reserves and the towering snow-capped Mount Kenya known to be the second highest mountain peak in Africa.
2. Kenya is familiar as the "Cradle of Humanity", and it is famous for the significant Hominid fossils expected to be of our earliest ancestors or earliest humans origination discovered in the Great Rift Valley near Lake Turkana. The jewel of East Africa, Kenya covers some of World's best game reserves teeming with wildlife and the Great Lakes. The highest Great Rift Valley Lake Naivasha, the largest lake in Africa Lake Victoria and Lake Turkana are the most eye-catching lake in Kenya that attracts travelers for its most accepted tourist attractions.
3. Kenya's game reserves are famous for the large herds of wildebeest, zebra, and buffalo, lion, elephant and giraffe to name a few that inhabit in it. The vast annual wildebeest migration in the southwest of the country is the major wildlife attraction that can be observed by our specialized budget tours to Kenya. Here you will experience millions of animals stampede across the open plains, travel between the Masai Mara in Kenya and Serengeti National Park in Tanzania.
4. Kenya is a fascinating African destination in terms of its cultural diversity. It consists of around 40 different tribes including the Maasai Tribe known to be the most famous and oldest tribe in Kenya and the last hunter and gatherers. Our Kenya Budget Tours take you very close to Kenya's cultural diversity.
5. Highlights of our Kenya's budget tours
• Masai Mara for witness the Great Migration and the oldest Mara tribes
• Mount Kenya for a hike to the Peak
• Amboseli National Park
• Tsavo National Park for secluded game viewing
• Lake Naivasha & Hell's Gate National Park for walking in between the wildlife and boating pleasure
• Lake Nakuru National Park for a delightful close encounter among several bird species
Conclusion:
We hope you find the informative and entertaining information about the Budget Tours in Kenya. Our expert guides are packed with full of interesting and fascinating facts to serve you. If you have any questions or booking please feel free to contact us on Tel: +254-20-2325654 Mobile: +254-729-242950 or E-mail: info@buymoreadventures.com today!